Finding a distributor in France is not always easy. You have many obstacles to overcome before reaching the finish line. However, with a strong will and knowledge, you can succeed.
In this article, we describe why it is important to have a distributor in France, the main obstacles you will encounter in finding a French distributor and where you can find a good business partner in France.
Why having a distributor in France?
France is one of the largest markets in the world. The GDP of the country is surpassing 3 trillion USD and makes it the 3rd largest European economy and the 6th largest World economy. The purchasing power of the French people and the local companies is high. Consequently, you will certainly find customers for your products in this market.
Moreover, entering the French market will give you the right client references to enter the other European markets. It is important in a second step to build up a strategy on how to conquer the European market rather than working on an opportunity basis responding favorably to the first distributors coming your way.
If finding distributors in the other European countries is of interest to you too, we invite you to read also our article How to find distributors in Europe.
The obstacles on your way when finding a distributor in France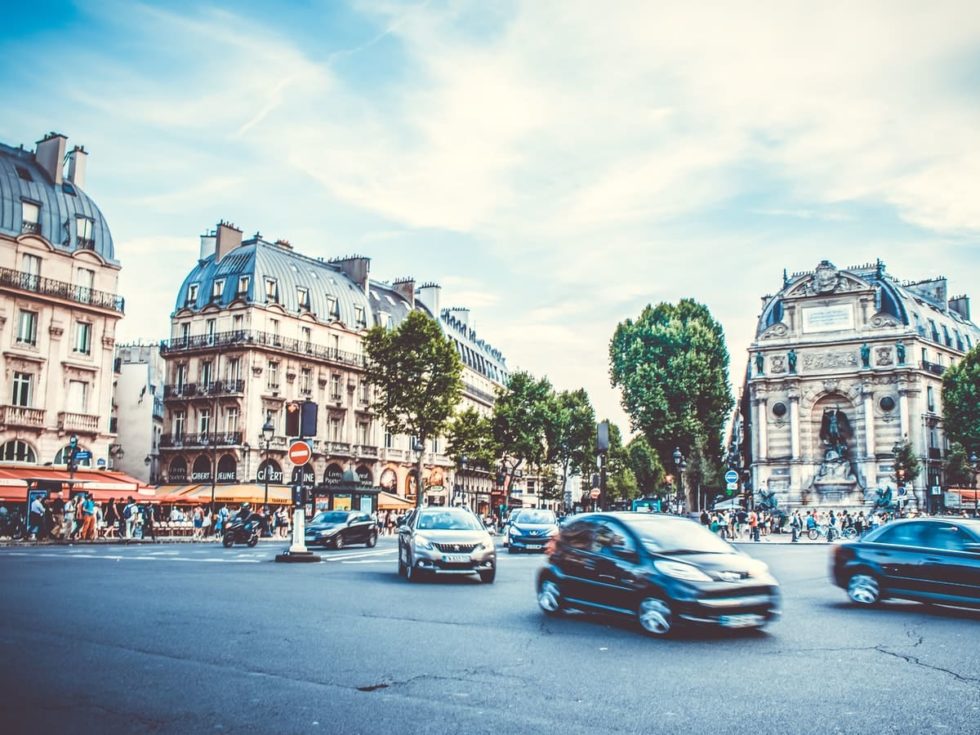 1. English language
Yes, you read it correctly, the first obstacle is the English language. Did you know French people ranked not so long ago 35th on 88 countries* for their ability to speak English?
The English language level of the average French person is low. It means that you will have difficulties in reaching out to the right people, and if they speak English a little bit, they might not be able to catch all the nuances in your questions. I find it particularly difficult when the situation is you need to select the right partner, but you can only have basic interactions with the target.
My poor English experience as Export Manager
Back when I was an Export Manager, I wanted to make sure I caught all the things a prospect could hide from me before signing a distribution partnership. Is he comfortable when promising me to have a minimum stock? Does he betray himself when speaking about paying his partners on time? Does the technician in the after sales service confirm that they have the utmost customer service or does his boss lie to me? If the technicians cannot speak English and the General Manager can only formulate simple sentences, how do I do?
At that time, I tried to establish a distribution partnership (outside Europe) with an importer-distributor who was only responding to me with "yes. no. very good. interesting." and to be honest I could not succeed in having a proper discussion or relation. Despite the fact that he was interested, we could not agree on terms to start a proper supplier/distributor relationship.
2. Cultural differences
Finding a distributor in France is also a matter of overcoming the differences between the French business culture and your culture.
What are the particularities of French culture?
Individualism, Power Distance and Avoiding uncertainty
First of all, the 3 main characteristics you will encounter are Individualism, High hierarchical power and Avoiding uncertainty.
In France, the majority of the population is individualist. The degree of interdependence between each individual is low, it means French people think more as individuals rather than a team. In addition, there is a high hierarchical distance between individuals in the workplace. The manager is very much in charge of the company and dictates decisions to the rest of the staff. Decisions are less taken in teams compared to other countries. Avoiding uncertainty is also a strong characteristic of the French managers, they are very much sticking to what they are currently doing and are afraid of taking risks that are not calculated.
Theoretical approach and centralized power
French people have a theoretical approach to things, it is also linked with their high uncertainty avoidance. They like controlled and stable environments and they are not fans of surprises. While Anglo-Saxon countries are more pragmatic, the French people need rules and laws. It does not mean that they will follow it, but they need it to feel comfortable. They might not always choose what makes the most sense in reality, but very much what makes sense on paper.
The French economy, as well as many French companies, have centralized power. The manager oversees many topics in the company and will very much influence if not decide for all of his directors. This reflects also in the way the country is structured, Paris is very much at the center of the French economy. Many companies have chosen Paris or its region as their main location and most of the business meetings are held in Paris.
Now, depending on your industry, you will have to regionalize your approach (if you are into an industry which works geographically: strong regional distributors with service centers) or you will very much spend most of your time in Paris (for industries which can be operated nationally from one place).
If you want to go deeper into the comparison between your country and France, you can use the Hofstede tool to understand the cultural differences.
Example: Why Germans have tough times finding a distributor in France
When discussing with one of our peers, he said: "Even though we are neighbors, German managers have a lot of difficulties to bond with French distributors". Yes, it is true, not all attempts to form a German-French partnership are successful. Why is that?
Hierarchical power: there is twice less power distance in German culture than in French culture. The proximity of the managers with their team is greater in Germany. It influences our way of working very much. The approach you will need to have in reaching out for a distribution agreement is very different from what you would do in your own country. Then, once the agreement is signed, the way we cooperate or we see the partnership is different. French people have less of a long-term vision and have much more uncertainty avoidance.
More about this topic below: how to overcome the obstacles To see Hofstede German-French comparison: https://www.hofstede-insights.com/country-comparison/france,germany/

3. Tougher competition
Being one of the largest European economies, France is de facto attracting a big portion of your competitors. Finding a distributor in France that is not already taken by your competitors might be tough. You will have to find the right approach when presenting your products. Either your products are compatible and do not compete with the distributor's portfolio or you will need to provide stronger advantages to the distributor: better product quality, very innovative services, more marketing efforts, a higher margin for him, etc.
Another topic is that many of your competitors might have already created a French subsidiary to be closer to their customers. Yes, your competition might already be in France with a French team and a local address. The French market is highly coveted. Once a company has enough sales in the market, it makes sense for them to move one step forward and create an office. If you want to achieve good sales through an importer/distributor, you will need to select the right one. The one servicing your customers the best way possible. If your competition has already a footprint in France, you cannot afford to choose the wrong French distributor.
How to overcome the obstacles in finding a distributor in France
1. Hire somebody speaking French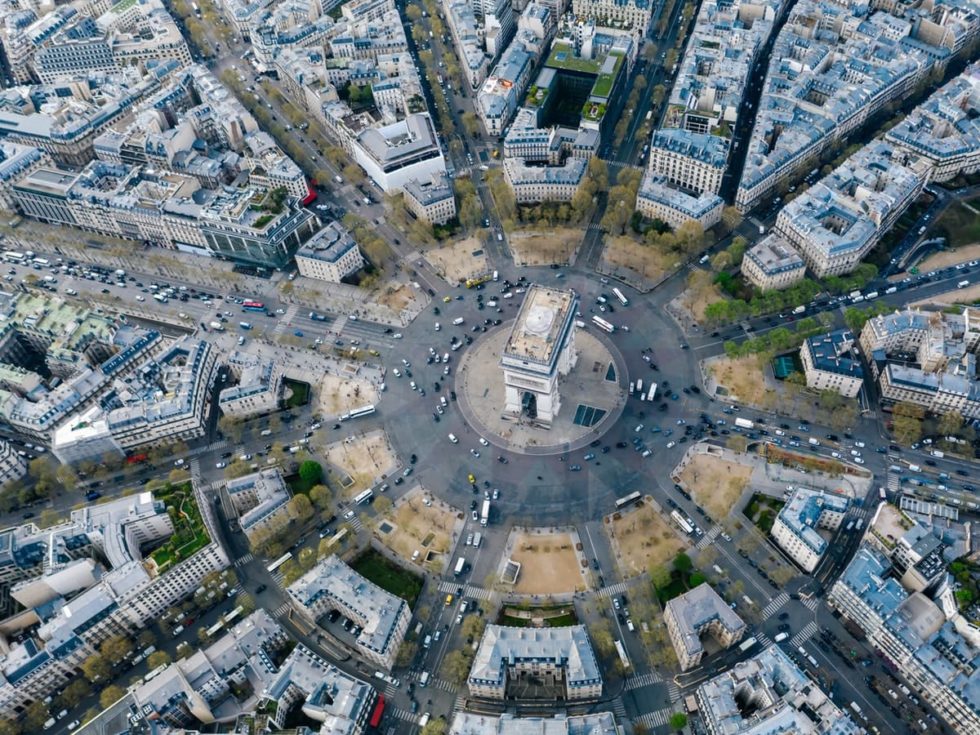 Finding a distributor in France requires patience and flexibility: to make sure you will identify the majority of potential distributors and sort them by relevance, we recommend you hire (temporarily or permanently) somebody speaking French.
This professional could assume various tasks ranging from identifying targets to negotiating in French with the partners identified. Above, we have said that French people are not the best at speaking English. Moreover, the information on the best partners in the French market is not always available online. We would suggest that you seriously analyze the benefits of spending a little extra money to fast-forward your sales.
The main tasks we think of:
Data mining for targets. Distributor search
Reaching out to distributors to qualify their interest
Organizing your business trip to France
Marketing translation and adapting your sales pitch to the French culture
Translating your discussion
Even better, handling or being part of your negotiation
How do you proceed? You have a variety of solutions more or less permanent:
An intern speaking French
It is a cheap and temporary solution to start analyzing the market. The cost of this solution is very low, and it is easy to set up, even if it requires a little time in training this person. Therefore, the main disadvantages are not being in the country and having limited business experience to qualify the targets and to speak with them. You could ask this intern to travel with you but most of the work to be done is still on your shoulders.
A full-time employee
The long-term solution. You hire an experienced Export Manager speaking French and you let him be in charge of the European market. This is a very effective solution to conquer the French market. Nonetheless, you must be prepared to invest a lot of time in training the employee and also a lot of money in salary, long and frequent business trips (flights, hotels, visas…).


A translation company
This solution is purely for language support. They will translate your marketing without many adaptations to the market, they will support you on your business trips in translating your discussions. As a result, the advantage is probably the fact that you will pay exactly for the service provided. The con is that there is not a business approach, it is only about language support.
An in-country business development company
These are companies like us, that provide local support to bring your sales from 0 to 100 in a short period of time. There are multiple solutions provided by such companies: from a simple market study to a full-time sales team dedicated to your products. You can ask them to open a market with a distributor search, you travel in France to meet the selected partners and then you take it from there. Or you externalize the business development by asking them to do a couple of days of business development per month to have a full-time French export manager with a mailing address and phone number for your company, he/she will follow-up the distributor(s) and increase your sales.
To learn more, please visit our Services page

.
2. Speak to the boss
Due to a high power distance, it would be better if you can speak to the boss of the company when possible. Most of the decisions taken in a French small and medium-size company are made at a higher level. If you want your request to be heard, you need to have the boss's attention. At the time you are organizing the trip to France, make sure you organize a meeting with the highest executive available. Some companies could accept a meeting to check what you have to say without having a proper interest. You have fewer chances to see that happening with higher executives.
Before traveling you need to be well-prepared. What does that mean? You need to make sure you have gathered all the information about the potential distributors you are visiting. You want to make sure they are interesting for you and interested in your products or services. You want to confirm they are not already working with a competitor or that they have the real capacity to integrate your products in their catalog. If not, you might waste your time (and your money), on multiple business trips between France and your country.
3. Identifying where are your French customers
France has a special paradigm: the economy and politics are very centralized around Paris. Nonetheless, many regions in France have clusters of companies in the same industry. For example, the Plastic Valley in the Rhone-Alps part of France regroups numerous industries of the plastic industry. If you are supplying this industry with machines, you would like to have a distributor in this region. Another example is in the aerospace industry: if you are supplying this market, you would like to find a distributor in France that is located near Toulouse.
How do I know where these clusters are? The French government has edited a map of all the so-called "clusters" or "pôles de compétitivité". You can search by keywords in your industry. Generally, clusters are located in a region that is thriving with companies in the industry you are looking for. Check the map here.
Finding your distributor in France: where to look for it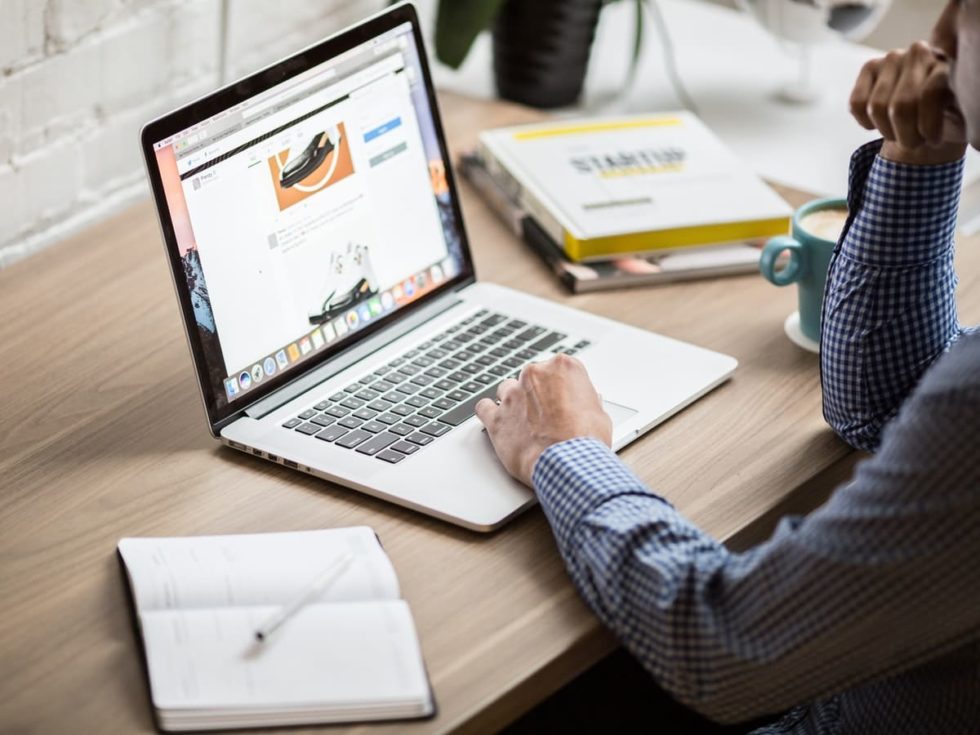 There are many sources of information to identify French distributors. Before diving into where to find their contact details, remember that finding a distributor is the easy part, selecting the right one amongst 10 to 15 of them is what will make you succeed or fail in a given market.
1. Local tradeshows
French trade shows are amongst the largest in Europe (after Germany probably). You have strong chances to meet distributors at tradeshows. They will either have a booth, or they will visit it. Do not go there without being prepared, otherwise, you might miss the opportunity you were looking for.
Start by searching the directory of the exhibition and do your research on the distributors that have a booth. In addition, search the market for other distributors that are not exhibiting, there are strong chances they'll be visiting and that is when you want to catch them. Firstly, because you will not have to travel to their location if this is the first approach. Secondly, to take the wind out of your competitors' sails and meet with the distributor first.
2. Chambers of Commerce & company directories
Local Chambers of Commerce have official directories. French companies must register their activity before them. Chambers' directories are sorted by activity code so it would be easier for you to look at a specific industry. We recommend you to look for the terms "Commerce" or "Intermédiaires de commerce" rather than "Vente" or "Distribution".
There are also private companies specialized in company directories. Amongst the leaders in France, you will find Kompass, Manageo, Société.com or Europages. You can sort the research by regions, by activity or activity code and then create a prospect list. It can also cover some foreign countries depending on the service provider.
Industry clusters and Industry associations are publishing their members' directory. It is also another source of information that can be easily found online.
3. Online and magazine search
There are many industry magazines available in France that are listing distributors. You will have to search for the magazines in your industry and you might have a chance that a part of it is dedicated to listings of distributors.
For example, in the packaging industry, there is a magazine called "Emballages Magazine" and they provide a book listing all the companies in that sector. In addition, the other magazine called "Usine Nouvelle" is providing a website referencing all the products available in the packaging industry. Sometimes, you find out the manufacturer is selling a product and sometimes it is a distributor, so then you can identify one.
* https://www.usinenouvelle.com/editorial/les-francais-toujours-nuls-en-anglais.N767509