How to contact distributors is as important as identifying them correctly. You can create a list of all the potential distributors for your products in a given country. However, if you cannot interest them in reselling your products or services, it is worthless.
From selling products in bulk to high-precision machining and software companies, we all encounter the same obstacles in selling in a new foreign market. In this article, we will explain in detail how to contact distributors step-by-step.
Not all companies are attractive to European distributors, especially if you are not a leader in your field. Sometimes it can be hard to convince a distributor to embark on a new adventure with you. Indeed, they might never have heard about your company and your products or services despite being in the same industry.
Convincing a European distributor to work with you is often more difficult than with a distributor in another region of the world because our markets are more mature and more competitive. If you want to have a chance, you will have to demonstrate why your products are innovative and different from the rest. Otherwise, they must be cheaper than the rest. This approach is valid for finding wholesalers, distributors, partners, or online store platforms.
To trigger the interest of European distributors (from the first email or from the first interview), we advise you to prepare your communication and highlight the advantages you can provide to them. It will help them immediately understand what you can bring to the table. It could also interest them enough to drop some of the brands that are too much work for low rewards to make some space for yours.
Another point would be to prepare comparison tables between your products and services and your competitors'. As a result, the decision maker you talk to can understand at a glance why you are better than your competitors.
Key points to trigger interest
Here are some of the points we think you should prepare to present to your target:
Demonstrate a growing demand for your products/services.
Demonstrate an interesting margin for distributors, that they can resell your products or services at higher prices.
Communicate the average number of years a distributor-principal relationship lasts in your company.
Communicate the customers' loyalty. When an end-user buys your product, do they buy it again later (recurring sales).
Show how your products/services are different from your competitors and might sell more.
Show how your products/services are more innovative products/services.
Share the advantages of working with you:

regular training at distributors' premises/or at your premises too (distributor's staff might like to travel to visit new countries, a good way to retain sales reps)
free demo products
marketing materials or services provided to your distributors (brochures, visuals)
access to certain company tools or resources (software, etc.)
support to help the partner selling online (paid ads, translations…)

Discuss your requirements (if this is in their favor)

favorable payment terms after a while
fair minimum order quantities, minimum order requirements
occasional discounts you can provide (i.e., for trade shows, Black Friday, end of the year, etc.)

Compare your delivery time with your competitors.
Discuss how after-sales will be managed (i.e., shipments for broken parts and repairs are free, you will provide the tools for local after-sales free of charge, etc.)
Explain if your staff will provide support for regulatory affairs.
Explain if your staff can provide support for the shipments (documents, handling transport with a forwarder, etc.) and if your products have a longer shelf life.
Methodology to approach distributor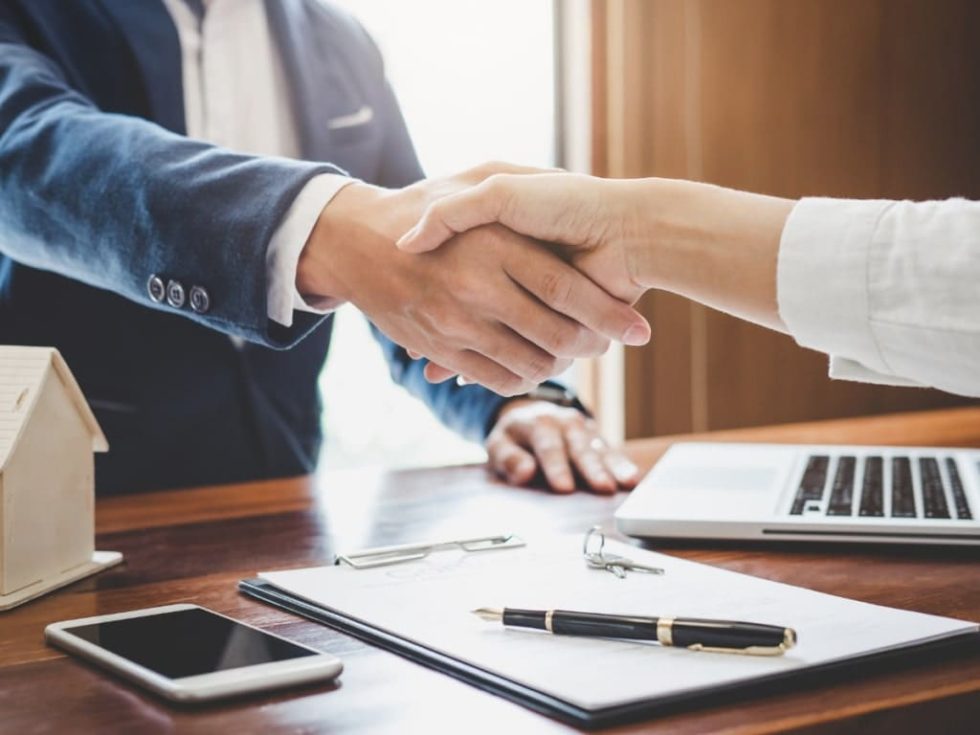 There is no perfect methodology to approach distributors. Furthermore, it depends largely on the business culture in the country. We mean by business culture that in some countries, you will have to talk directly to the decision makers to be considered. In others, you will have to be approved by all the ranks in the company to join the distributors' portfolio. Another example is that in some markets, it pays to be pushy and follow-up aggressively with contacts, and sometimes it is counterproductive.
That being said, we can recommend you follow the steps described below. It is a good roadmap to finding distributors, contacting them, and signing with the right partners.
Sure, sometimes the roadmap will not be totally exact, but most of the time, it is.
Analyze the local distribution channels (wholesale distributor, e-commerce business, retail stores, specialized reseller, sales agents, etc.)
Find distributors and make a list of all the ones to approach (from sources like a wholesale directory, asking target customers, etc.)
Prioritize the best ones first.
Write a first introductory email to all the priority targets.
If there is a trade show coming soon, suggest that you meet there.
If not, plan a trip to the country in a few weeks.
Start getting in touch over the phone with the ones that responded positively. To get a first impression. Start asking questions! If you need some ideas on what questions you can ask, we have lined up 13 relevant questions to ask potential distributors in this article.
Call the ones that never responded to see if they missed your email or are simply not interested.
Remind everybody by email that you are coming to visit. Confirm times and locations of meetings with the people you want to meet.
Set up appointments, leave enough time between each one so you can visit different premises (unless a trade show is happening locally because they will be unable to organize a visit of their office for you – this will be too much for them).
If you have time, write to some of your potential customers in the market before traveling. Meet them personally during your trip (and alone without distributors), so they can share with you who is a good distributor and who is not.
Finding the right wholesale distributor for your business is not a walk in the park, especially when you are a small business. By respecting the method we described here above and the points to present that we mentioned, you have much better chances to sell your products to new foreign markets. We wish you the best of luck in opening new markets for your products or services!